Product overview on 350 legend ammo:
The 350 legend ammo (9×43 mm), also called 350 LGND, is a SAAMI-standardized straight-walled intermediate rifle cartridge developed by Winchester Repeating Arms. The cartridge was designed for use in American states that have specific regulations for deer hunting with straight-walled centerfire cartridges.
Thank you for reading this post, don't forget to subscribe!
Winchester claims that the 350 legend ammo is the fastest production straight-walled hunting cartridge in the world, although some .444 Marlin and .458 Winchester Magnum loads are faster. It is designed for deer hunting out to a maximum effective range of 250 yards (230 m).
The.44-40 WCF (Winchester Center Fire),.30 WCF (.30-30),.50 BMG,.270 Winchester,.308 Winchester,.243 Winchester,.22 WMR (.22 Magnum), the Winchester Short Magnums (WSM), the.264 Winchester Magnum,.338 Winchester Magnum,.458 Winchester Magnum, and the.300 Winchester Magnum are just some of the successful cartridge
Winchester Ammunition debuted the.350 Legend cartridge earlier this year at the SHOT Show in Las Vegas, Nevada. On January 31, 2019, the Sporting Arms and Ammunition Manufacturers' Institute (SAAMI), which is the organization that is responsible for setting the technical standards for the firearms and ammunition industry in the United States, announced that the new cartridge and chamber standard had been accepted.
Winchester USA Ammunition 350 Legend 145 Grain Full Metal Jacket:
You must be 21 years or older to order ammunition. Ammunition must ship UPS ground. Due to safety considerations and legal/regulatory reasons, Ammunition may not be returned. Please check local laws before ordering. By ordering this Ammunition, you certify you are of legal age and satisfy all federal, state and local legal/regulatory requirements to purchase this Ammunition.
Winchester USA ammunition was developed to provide excellent performance at an affordable price for the high volume shooter. Featuring high quality Winchester components, this ammunition delivers outstanding reliability. This ammunition is loaded with a full metal jacket bullet which is known for its positive functioning and exceptional accuracy. On impact this bullet does not expand and is ideal for target shooting. This ammunition is new production, non-corrosive, in reloadable brass cases.
More about the .350 legend ammo
The all-new 3350 legend ammo is a high-performing straight-walled cartridge that is ideal for hunters and sport shooters. Offering high velocity and low recoil, the 350 Legend is easy to shoot. Generations of legendary excellence, consistent performance and outstanding value continues with Winchester "USA White Box" 350 Legend.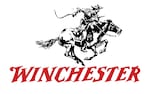 Made In United States of America
Product Information
| | |
| --- | --- |
| Cartridge | 350 Legend |
| Grain Weight | 145 Grains |
| Quantity | 500 Round |
| Configuration | (10 Boxes of 20) |
| Muzzle Velocity | 2350 Feet Per Second |
| Muzzle Energy | 1778 Foot Pounds |
| Bullet Style | Full Metal Jacket |
| Lead Free | No |
| Case Type | Brass |
| Primer | Boxer |
| Corrosive | No |
| Reloadable | Yes |
| Country of Origin | United States of America |
Delivery Information
8.940 Pounds
DOT-Regulated
Yes
what is the best 350 legend ammo
Winchester USA Ammunition 350 Legend 145 Grain is the best.